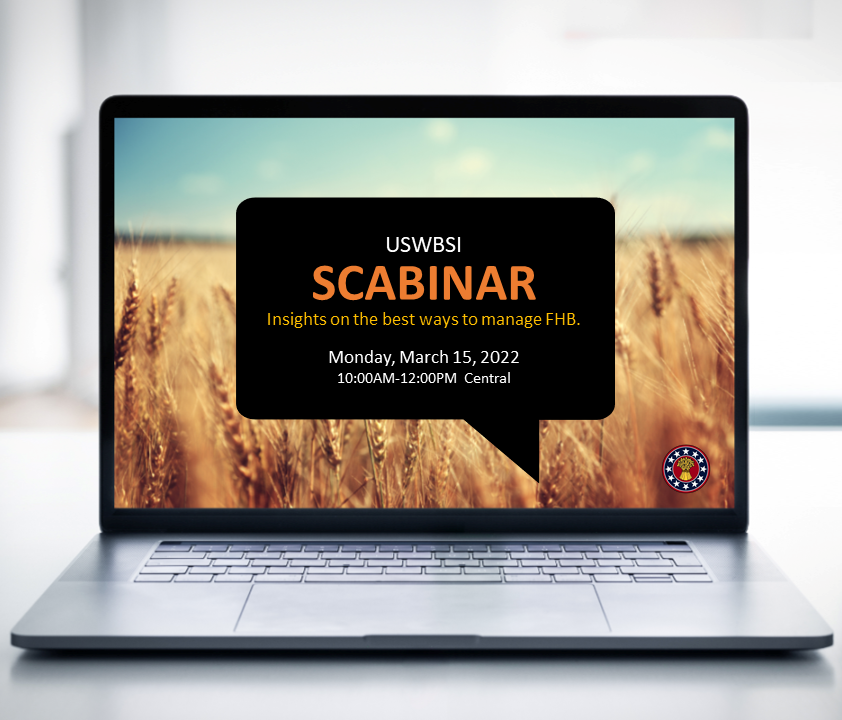 This live, two-hour webinar is intended for practitioner stakeholders:
farmers
crop consultants
extension personnel
industry personnel
Join live to interact and attain insights on Fusarium Head Blight
and the best ways to manage Fusarium Head Blight and associated mycotoxins.

 Mark You Calendars
Tuesday, March 15, 2022
11:00AM - 1:00PM Eastern
10:00AM-12:00PM Central
9:00AM-11:00AM Mountain
8:00AM-10:00AM Pacific
Program & Experts
The Scabinar is offered in two parts, Part 1 will cover the Fusarium Head Blight disease cycle and Part 2 will cover Fusarium Head Blight/mycotoxin management, both parts will have a presentation along with an interactive panel session with representatives from different geographies and grain classes represented. Attendees are encourage to ask questions to gain insights.
Part 1 – Fusarium graminearum Pathogen Perspective
Presenter
Tom Baldwin, North Dakota State University
Panelists
Juliet Marshall, University of Idaho
Carl Bradley, University of Kentucky
Stephen Wegulo, University of Nebraska
 
Part 2 - Fusarium Head Blight Management
Presenter
Kelsey Anderson Onofre, Kansas State University
Panelists
Juliet Marshall, University of Idaho
Alyssa Koehler, University of Delaware
Heather Kelly, University of Tennessee
CCA Credits
CCA credits will be available for registered attendees who participate in the live event.
Registration
Free for all attendees
The Scabinar is being hosted by the U.S. Wheat & Barley Scab Initiative via a Zoom webinar interface, additional details and the link for registration will be available soon.
A recording of the Scabinar will be available after the event for ongoing access, however CCA credits will not be available for the recording.
Questions?
Contact the USWBSI Networking & Facilitation Office (NFO) for registration or techincal issues at nfo@scabusa.org or call 517.290.5023.
Organizing Committee
Carl Bradley, University of Kentucky
Juliet Marshall, University of Idaho
Andrew Friskop, North Dakota State University